It's always very nostalgic every time you see Christmas lights everywhere you go at this time of the year. If you think about it, it's the kind of feeling you feel about how Halloween isn't complete without the candies, pumpkins and those late night horror movies with your family – or the Turkey on Thanksgiving and even the simple countdown we do on New Years Eve. In December, those bright and shiny lights are always gonna be the heart and soul that could make every Christmas special.

With that feeling in our hearts, here are the places in Chattanooga where you could visit to experience the enchantment of the Holidays! 
NOOGA LIGHTS
NOVEMBER 10, 2022 – JANUARY 15, 2023
CLICK HERE FOR MORE DETAILS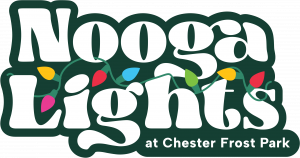 The newest Christmas lighting festival in Chattanooga is called NoogaLights! For six weeks, Chester Frost Park will be transformed into a drive-through illumination experience for people of all ages.
ASIA LANTERN FESTIVAL
NOVEMBER 14, 2022 – DECEMBER 31, 2022
CLICK HERE FOR MORE DETAILS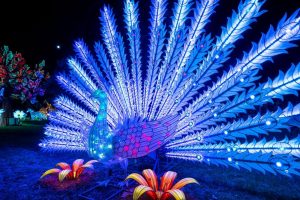 The Asian Lantern Festival at the Chattanooga Zoo is a brand-new lighting experience that the zoo is excited to debut this holiday season. This will be the most distinctive holiday light show in the Chattanooga region, a spectacular celebration of art, culture, and the allure of traditional Asian lantern festivals.
ENCHANTED GARDEN OF LIGHTS
NOVEMBER 18, 2022 – JANUARY 1, 2023
CLICK HERE FOR MORE DETAILS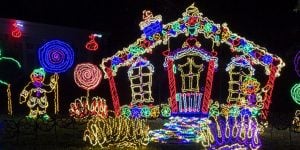 As you stroll around Rock City Gardens' winter splendor as part of this evening family ritual, let your heart be warmed. One of Chattanooga's most memorable winter events is this magnificent Christmas lights extravaganza, which is only a short drive from the city's center.
The Magic Forest comes alive to reveal thrilling enchantments as you stroll down the illuminated Grand Corridor in Yule Town, experience the twinkle of icy lights in the Arctic Kingdom, and more!
TENNESSEE VALLEY RAILROAD MUSEUM'S HOLIDAY EXCURSION
NOVEMBER 18, 2022 – JANUARY 8, 2023
CLICK HERE FOR MORE DETAILS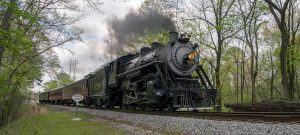 For a taste of the festive season, the North Pole train or the Holiday Lights train provide stunning tours around Chattanooga. It's a lovely location to see, from the huge Christmas tree in the lobby to the decorations and activities outside the building.
ICE ON THE LANDING
NOVEMBER 18, 2022 – JANUARY 29, 2023
CLICK HERE FOR MORE DETAILS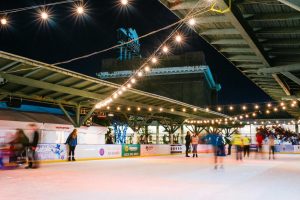 Visit the iconic Chattanooga Choo Choo to take in the illuminated gardens and go ice skating. Thanks to the cooler that operates around-the-clock, skating is never too hot. The rink will, however, close if the outside temperature falls below 20F. You can get some hot chocolate and watch your friends and family skate among the lights even if you aren't a skater.
OTHER RECOMMENDATIONS
BLUFF VIEW ART DISTRICT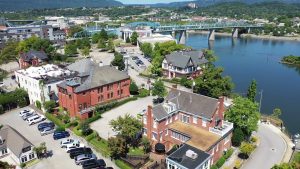 Take a stroll through the Bluff View Art District to observe how the quaint, downtown area changes for the holidays. Make a night of it by going to Rembrandt's for dessert and Tony's Pasta Shop for dinner!

DOWNTOWN CHATTAGOONA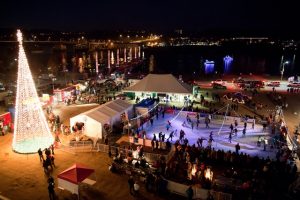 From the dancing snowflakes on the Walnut Street Bridge to the breathtaking window displays at the EPB building that include moving figures and thousands of energy-saving LED lights, the city is transformed into a winter paradise. This is a really joyful and cost-free way for your family to spend a special holiday in Chattanooga. At 10 W downtown, see the lights for yourself. M.L. King Boulevard or via their online experience.
CHATTANOOGA CHOO CHOO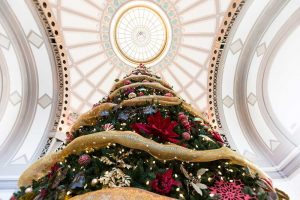 This holiday season, let the Chattanooga Choo Choo be your personal Winter Wonderland. With so much to do, you'll keep coming back! Enjoy the Choo Choo's ice skating rink, Santa and Miss Claus, as well as the fantastic holiday lighting and decorations. There are several restaurants and pubs on site where you can always get something to eat and a drink.